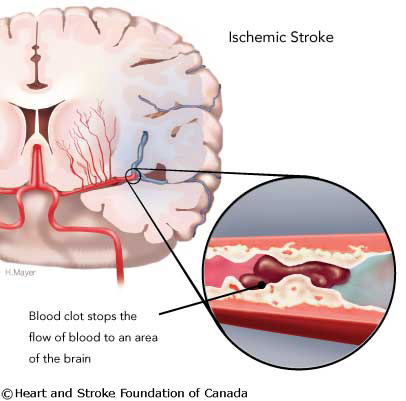 A stroke, sometimes called a "brain attack," occurs when blood flow to the brain is interrupted. When a stroke occurs, brain cells in the immediate area begin to die because they stop getting the oxygen and nutrients they need to function.
What are the symptoms of a stroke?—
The symptoms of stroke are distinctive because they happen quickly—thus the origin of the name "stroke."
Sudden numbness or weakness of the face, arm, or leg (especially on one side of the body)Sudden confusion, trouble speaking, or understanding speechSudden trouble seeing in one or both eyesSudden trouble walking, dizziness, loss of balance or coordinationSudden severe headache with no known cause