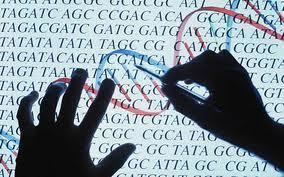 In a major step toward personalized medicine, researchers reported they have sequenced the complete DNA material of more than 1,000 people from 14 population groups in Europe, Africa, East Asia and the Americas.
Generally, all humans share about 99% of the DNA code that shapes development, health, personality and other traits. But the common genetic variations that most people share account for only a fraction of the risk of inherited disease.
Genetic variation among people refers to the differences in the order of chemical units, known by the shorthand A, G, C, and T, which make up the three billion letters of DNA in the human genome. The differences can be as minute as a single character replaced by another, or can be sequences of characters that are out of order, missing, duplicated or inserted in the wrong place.
"The biggest question is trying to figure out how much of this variation is meaningful"