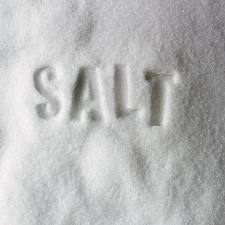 Reducing salt in Americans' diets would save hundreds of thousands of lives over 10 years, according to a new study.
Excess salt, the primary source of sodium, contributes to high blood pressure and cardiovascular disease, the leading killer in the United States.
Immediately reducing people's salt consumption from current levels to the upper limit of the U.S. government guideline -- 2,300 milligrams a day -- would save 500,000 to 850,000 lives over the next decade, largely by reducing heart attacks and strokes, the study found.
Gradually reducing sodium levels in processed or restaurant foods by 4 percent a year for 10 years would still save 280,000 to 500,000 lives over a decade, the researchers concluded.
The average American consumes about 3,500 mg per day, and men tend to ingest much more than that, according to the study, which was published Feb. 11 in the journalHypertension.