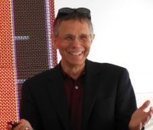 "Households should select predominantly plant-based diets rich in a variety of vegetables and fruits, pulses or legumes, and minimally processed starchy staple foods."

Sounds like the advice from some natural health, alternative health guru or organization, doesn't it? Maybe even sounds like some extremely radical and controversial recommendation from a vegetarian, vegan or alternative health group?

Would it surprise you to find out that this recommendation comes from the World Health Organization and the Food and Agriculture Organization of the United Nations?