Scoop.it!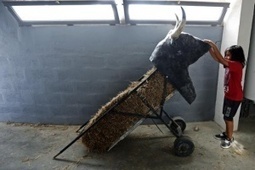 NEW YORK (Reuters Health) - Driven by an aging population and increased access to health insurance, the U.S.
Texas Medical Association's insight:
TMA Recommendations
• Preserve and protect state support for undergraduate medical education and the cultivation of the future generation of Texas physicians, thus ensuring stable access to health care for all Texans.
• Support and develop new graduate medical education programs in the specialties that best reflect the state's health care needs. Support incentives for hospitals and other community-based agencies to develop residency programs in the specialties most needed.
• Direct the Texas Higher Education Coordinating Board to coordinate the availability of graduate medical education training positions so that Texas can retain our graduates for residency training.
• Sponsor research to identify and promote innovations in training primary care residents for practice in Texas, and to address the factors that influence why few U.S. medical school graduates select this training.
• Adjust the payment system for health care services to make primary care an attractive career option for those considering a rural practice.
• Reinstate the State Physician Education Loan Repayment Program funds that were slashed during the 2011 legislative session to encourage physicians to practice in rural and medically underserved communities.
• Strongly oppose any efforts to expand scope of practice beyond that safely permitted by nonphysician practitioners' education, training, and skills.
• Support expansions of scope of practice laws that protect patient safety, are consistent with team care, are based on objective educational standards, and improve patient care services.
• Support legislation that strengthens the Texas Medical Board's regulatory oversight of nonphysician licensees who, by objective educational improvements, are granted authority to perform acts traditionally reserved for and defined as the practice of medicine.