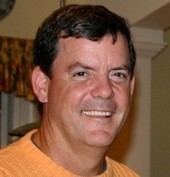 While medical schools have increased their medical school positions by about 30%, residency slots have increased at only 8%. Future doctors may have to pay for their residency if these numbers don't balance out.
Texas continues to be overly dependent on other states and countries for supplying new physicians. Last year, nearly 75 percent of newly licensed physicians graduated from medical schools outside of Texas.[i] We are thus subject to the vagaries of external forces that influence the numbers of physicians we can recruit. To meet future physician demands, Texas needs a stable, high-quality medical education system to produce homegrown physicians. Similarly, we must provide a reasonable opportunity for Texas medical school graduates to obtain their residency training in the state without being forced to leave home. Multiple studies confirm that physicians who complete both medical school and residency training in the state are three times more likely to practice here.
[i] Texas Medical Board. 2011. Available at http://www.tmb.state.tx.us/. ; Accessed April 2012.