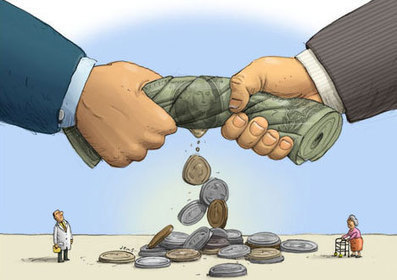 The Independent Payment Advisory Board is designed to control runaway Medicare costs without cutting benefits, but physicians warn of unintended effects of cutting patient access.
Our view: Repeal the Independent Payment Advisory Board
Replacing the SGR will be meaningless unless Congress also repeals the Independent Payment Advisory Board (IPAB). Leaving both in place would create cruel and unusual double jeopardy for physicians who want to care for senior citizens and military families. The PPACA created a 15-member IPAB to recommend measures to reduce Medicare spending if costs exceed targeted growth rates set by the Centers for Medicare & Medicaid Services (CMS).
The PPACA prohibits the panel from recommending changes to eligibility, coverage, or other factors that drive utilization of health care services. This means the board will have only one option – cut payments. And through 2019, hospitals, Medicare Advantage plans, Medicare prescription drug plans, and health care professionals other than physicians are exempt.[i] This means the board will have only one option – cut Medicare payments to physicians. Cuts the board recommends will automatically take effect, unless Congress acts to suspend them.
As we've seen with the SGR, it's obvious that cuts the IPAB enacts will devastate Medicare beneficiaries' ability to find physicians to care for them. The issue of Medicare spending for 3.8 million Texans is too important to be left in the hands of a
n unaccountable board that makes decisions based solely on cost.
[i] Henry J. Kaiser Family Foundation. Focus on Health Reform: Summary of Key Changes to Medicare in 2010 Health Reform Law. Available at http://www.kff.org/healthreform/upload/7948-02.pdf. Accessed April 2012.