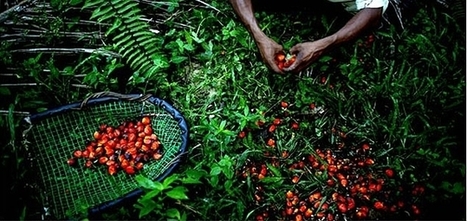 13 November 2013, Sustainable Brands, Mike Hower -- "In a major move towards sustainability for one of the world's largest purchasers of palm oil, Unilever on Tuesday announced that all of the palm oil it buys globally will be traceable to known sources by the end of 2014.
The company says it purchases roughly 1.5 million tons of palm oil and its derivatives annually, which represents about 3 percent of the world's total production, for use in products such as margarine, ice cream, soap and shampoo.
Unilever says its progress has been made possible by the commitment and efforts of a number of its strategic suppliers. The company pledges to continue to engage with its suppliers, NGOs, governments, end users and other industry stakeholders to develop collaborative solutions to halt deforestation, protect peat land, and to drive positive economic and social impact for people and local communities. ..."
Via
GR2Food