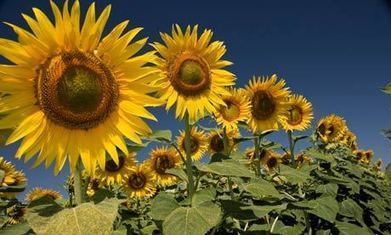 26 September 2013, The Guardian, Oliver Balch -- "GM food is incredibly controversial but to decide whether or not it has a place in sustainable agriculture, is a dose of perspective needed?
...One way to de-politicise the science is to boost public funding. Obviously, there's no such thing as 100% independent research: someone, somewhere has to fund it. Better that it's governments at arms length, than corporations up close. The United Nations-backedConsultative Group on International Agricultural Research, which runs 15 research centres around the world and employees 10,000 scientists and technicians, shows that such an approach is possible.
Greater public sector funding would also re-orientate the nature of biotech science, from one that's bound up ultimately by commercial obligations and constraints to one more centred on food security. At present, the business model of biotech firms means that they focus on "first-world, technologically-sophisticated, fairly well capitalised farmers", said David Cleary at The Nature Conservancy. That's understandably so. But what of the farmers who need varieties of drought-resistant cassava or pest-free sorghum in East Africa? "We don't see the benefits of biotechnology being directed to those farmers and that's a big issue", argued Cleary. ..."
Photo: A field of sunflowers in Romania. The farmer is working with GM food giants to produce seeds used in the production of bio-fuels. Photograph: Tom Stoddart/Getty Images
Via
GR2Food