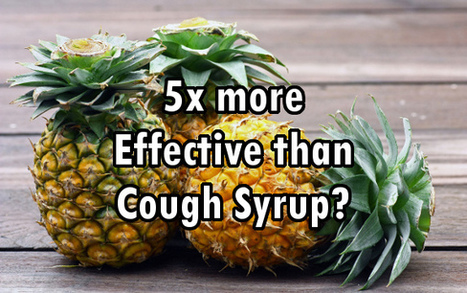 Suffering from a cough? One study found that pineapple is actually more effective at quelling a cough than cough syrup—up to 5 times more effective.
Pineapples contain copious amounts of vitamin C, manganese, and something known as bromelain, an enzyme that fights inflammation. Said to prevent unhealthy blood clots and improve digestion, bromelain works on a variety of fronts to encourage healing and discourage illness. It has antiviral, anti-inflammatory, and antibacterial properties. Together, these components can sooth a cough by calming the airways and fighting infection.
The vitamin C in one cup of pineapple juice is half of the daily recommended amount. Vitamin C, as you may know, is crucial in building a strong immune system and fighting infection. The bromelain acts as an anti-inflammatory that can soothe irritated airways.