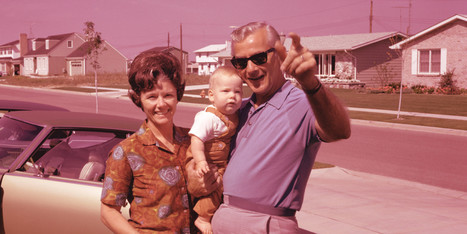 In the game of life, is it all downhill as young adulthood turns into maturity? Our culture of youth obsession and celebration of the college years and 20s as the golden years of one's life has led many of us to believe that our happiness declines as...
The trajectory looks like this: On average, happiness declines from youth to middle age until you hit the "midlife crisis" point, at which point -- as people head towards old age -- they experience surging levels of happiness and life satisfaction. The U-curve of happiness has been documented in countries around the world, and applies to both global well-being and emotional wellness, The Economist reported.
There are many possible explanations for this U-curve, but it's likely that decreased ambition and greater acceptance plays a significant role.
"Beliefs about aging are important," the researchers write. "If younger adults mispredict old age as miserable, they may make risky decisions, not worrying about preserving themselves for what they predict will be an unhappy future. Conversely, exaggerating the joys of youth may lead to unwarranted nostalgia in older adults, interfering with their appreciation of current joys."