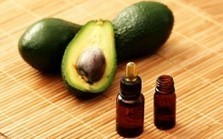 Avocados have been called the perfect food by some, while numerous studies reveal their wealth of benefits. Here are 4 healthy secrets of avocados.
Here are 4 healthy secrets of avocados.
1. They are loaded with protein - Avocados are one of few high protein fruits, with one avocado containing about 4g of protein. They have all 18 important amino acids, and all of those are highly bioavailable. ...2. More potassium than a banana - ... Avocados are one of them, with an average of 975 milligrams. Potassium is important in maintaining kidney health, blood pressure, and muscle health.3. They can be softened with the help of an apple - Avocados are often rock-hard when you go to purchase them at grocery stores. They can be easily ripened at home, however, by sticking them in a brown paper bag with an apple.4. Avocados are one of the "Clean 15" - If you're concerned about pesticide exposure (and if not, you should be), avocados are one of the "cleanest" of all produce. Their tough exterior helps protect them from contamination. So, if you can't afford to buy all organic, this is one piece of produce you could purchase conventional.
Loaded with healthy fats and mild flavor, avocados are great on sandwiches,