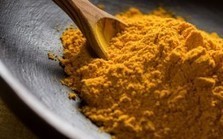 Another study has found that turmeric extract, curcumin, could significantly help ward off the development of diabetes.
The study comes to us from researchers in Thailand, who wanted to assess the effectiveness of curcumin, the active component within turmeric, in delaying diabetes in people with prediabetes. What they found was nothing short of amazing:

The study included 240 participants, assigned to either receive a placebo or a supplement of 250 mg of turmeric extract every day for 9 months. It was a randomized, double-blind, placebo-controlled study and all subjects met the American Diabetic Association's criteria for prediabetes at the onset of the study.
The researchers concluded:
"A 9-month curcumin intervention in a prediabetic population significantly lowered the number of prediabetic individuals who eventually developed T2DM. In addition, the curcumin treatment appeared to improve overall function of β-cells, with very minor adverse effects. Therefore, this study demonstrated that the curcumin intervention in a prediabetic population may be beneficial."