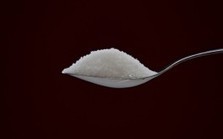 Sugar has been tied to diabetes, cardiovascular issues, and much more. But what about cancer? Experts know, sugar and cancer are indeed connected.
Simplified: increased blood sugar levels could lead to increased production of this protein which is known to impact cancer risk.
"We were surprised to realize that changes in our metabolism caused by dietary sugar impact on our cancer risk," said Dr. Garcia-Jimenez. "We are not investigating what other dietary components may influence our cancer risk."
Dr. Garcia-Jimenez went on to say something very simple and profound: "Changing diet is one of the easiest prevention strategies that can potentially save a lot of suffering and money." I'm sure everyone agrees with that one.
Experts agree, sugar is a health destroyer. And with the average person consuming 300% more sugar daily than recommended and kids taking in 7 trillion calories of sugar from sodas each year, it seems more important than ever to instill a new dietary lifestyle.