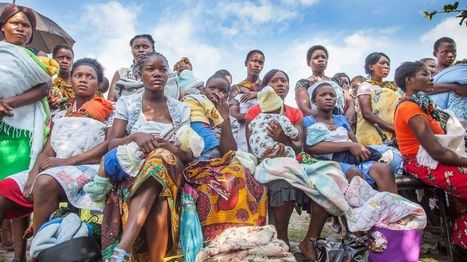 The idea of a "virtual doctor" project might sound rather futuristic.
Zambia has about 1,600 doctors for a population of 14 million, and two-thirds of these are working in towns and cities, while most of the country's population is in the countryside.
It means access to good quality health care is often difficult if not impossible.
For many communities, it is not practical to expect sick and frail people to walk or cycle for hours to hospital.
So families depend on rural health centres, which have health workers but no qualified doctors.
The virtual doctors project means that these isolated health centres can be supported by doctors thousands of miles away.
Health workers and clinical officers on the ground use an app on a smartphone or tablet computer to take notes on a patient's symptoms and photographs.
This information is sent to a volunteer doctor in the UK who helps with a diagnosis and recommends treatment. Cases are directed towards doctors with a relevant specialism, whether it is skin diseases or HIV and Aids-related problems.
The doctor in the UK will have a list of the drugs and equipment kept in the health centre in Zambia and can suggest treatment or further tests based on what is practical and available.
Virtual Doctors is now supporting 19 rural health centres, which typically deal with problems such as malaria, tuberculosis, HIV/Aids and pregnancy-related conditions.