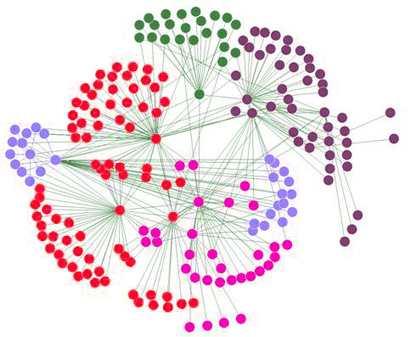 Although many people with serious diseases participate in online support communities, little research has investigated how participants elicit and provide social support on these sites.
This study by Yi-Chia Wang, Robert E Kraut, John M Levine Uses Computer-Aided Content Analysis to Examine the Dynamics of Online Social Support.
A high percentage of people with chronic or life-threatening diseases use online resources to obtain information about their condition and ways to cope with it. Although informational websites are the most popular, many people—especially cancer patients and survivors—participate in online health support communities.
A recent meta-analysis suggested that online support communities are effective in decreasing depression and increasing self-efficacy and quality of life. Although several clinical trials suggest that participation in Internet-based support communities improves emotional well-being, conclusions are ambiguous because most interventions have multiple components of which support group participation is only a part.
Moreover, research also shows that support interventions often do not provide the benefits they were designed to produce. Thus, much remains to be learned about when and why support is effective in online communities.
Conclusions of this study :
Self-disclosure is effective in eliciting emotional support, whereas question asking is effective in eliciting informational support. Moreover, perceptions that people desire particular kinds of support influence the support they receive. Finally, the type of support people receive affects the likelihood of their staying in or leaving the group. These results demonstrate the utility of machine learning methods for investigating the dynamics of social support exchange in online support communities.