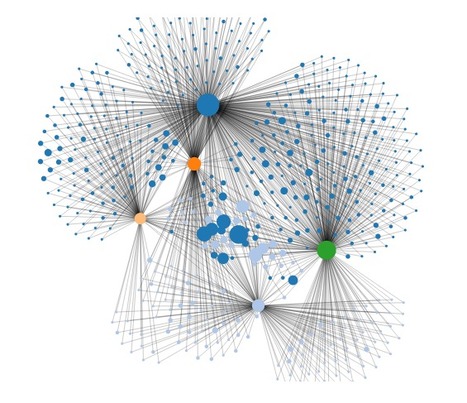 Big data offers breakthrough possibilities for new research and discoveries, better patient care, and greater efficiency in health and health care, as detailed in the July issue of Health Affairs. As with any new tool or technique, there is a learning curve.
Here are some guidelines to help take full advantage of big data's potential:
Acquire the "right" data for the project, even if it might be difficult to obtain.
Many organizations – both inside and outside of health care – tend to stick with the data that's easily accessible and that they're comfortable with, even if it provides only a partial picture and doesn't successfully unlock the value big data analytics may offer. But we have found that when organizations develop a "weighted data wish list" and allocate their resources towards acquiring high-impact data sources as well as easy-to-acquire sources, they discover greater returns on their big data investment.
Ensure that initial pilots have wide applicability.
Health organizations will get the most from big data when everyone sees the value and participates. Too often, though, initial analytics projects may be so self-contained that it is hard to see how any of the results might apply elsewhere in the organization.
Before using new data, make sure you know its provenance (where it came from) and its lineage (what's been done to it).
Often in the excitement of big data, decision-makers and project staff forget this basic advice. They are often in a hurry to immediately start data mining efforts to search for unknown patterns and anomalies. We've seen many cases where such new data wasn't properly scrutinized – and where supposed patterns and anomalies later turned out to be irrelevant or grossly misleading.
Don't start with a solution; introduce a problem and consult with a data scientist.
Unlike conventional analytics platforms, big data platforms can easily allow subject-matter experts direct access to the data, without the need for database administrators or others to serve as intermediaries in making queries. This provides health researchers with an unprecedented ability to explore the data – to pursue promising leads, search for patterns and follow hunches, all in real time. We have found, however, that many organizations don't take advantage of this capability.
Health organizations often build a big data platform, but fail to take full advantage of it. They continue to use the small-data approaches they're accustomed to, or they rush headlong into big data, forgetting best practices in analytics.
It's important to aim for initial pilots with wide applicability, a clear understanding of where one's data comes from, and an approach that starts with a problem, not a solution. Perhaps the hardest task is finding the right balance.