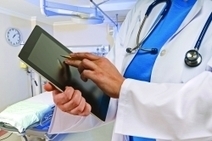 The "SOAP" -- subjective, objective, assessment, plan -- format has been in common use for decades as a way of organizing physician progress notes in medical records, but it was created during a different era, when most everything was written on paper. In the age of electronic health records, some are rethinking the order of presenting information, electing to go with the latter two elements first in what's being called an "APSO note."
An early adopter of the APSO format, C.T. Lin, MD, CMIO of Aurora, Colo.-based University of Colorado Health, explains that physicians often flip right to the assessment page of paper charts to see what previous visits or referring doctors may have found. By this reasoning, it makes more sense to put the assessment and plan first in an electronic note, according to Lin.
Lin was lead author of a paper published in JAMA Internal Medicine in January 2013 that found that SOAP "translates poorly from paper medical charts to the EHR" because it takes a lot of clicking and scrolling to find the assessment and plan. The article detailed a 2010 study at 13 University of Colorado Health ambulatory clinics that produced mostly positive results from an APSO trial.
For the study, eight of the clinics — six in primary care and two specialty clinics — mandated APSO notes, and the rest made it voluntary. All providers in the locations where it was mandatory and slightly more than half in the voluntary clinics did adopt the APSO format within the two months, according to the report.
The researchers, led by Lin, found that 73 percent of participants were "satisfied" or "very satisfied" with the APSO format when writing progress notes, and 82 percent said the same about reading APSO notes. A full 75 percent said they "preferred" or "strongly preferred" reading APSO notes, compared to just 8 percent who said SOAP was better.