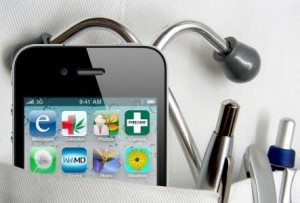 New research from legal firm Pinsent Masons and YouGov suggests there is a 'Mobile Mountain' of barriers health operators must overcome before mobile health technology (mHealth) can be successfully adopted in the UK.
Lack of consumer understanding is a major barrier
NHS will need to take a central role
Nearly 2/3 of respondents unconcerned about medical data privacy
The online survey of over 2,000 adults found a lack of consumer understanding is acting as a major barrier to the development of mHealth products and services, which include everything from booking medical appointments on mobile to monitoring chronic conditions such as diabetes.
Prior to being given a definition of mHealth, the majority (73%) of respondents didn't know what the term meant, and when explained 90% stated they never used mHealth services, despite the examples given including established applications such as fitness apps.
Levels of enthusiasm present a 'Mobile Mountain' to climb
The survey revealed the extent to which Britain's remain unaware when it comes to understanding what mHealth might mean for them personally. In some cases the groups most likely to benefit from such developments showed less enthusiasm than other sectors of the population, while basic applications proved more popular than those that might genuinely transform patient care.
31% of respondents agreed mHealth services could improve the NHS
33% of respondents would be willing to use mHealth services to have their health monitored remotely
On whether mHealth services could make their lives easier, over twice as many people in full-time work agreed than retirees, 33% vs. 14%
More retirees were resistant to being remotely diagnosed via mHealth technology than those working full time, 29% vs. 16%
Respondents were most receptive to using mHealth services in relation to appointments, with 50% stating they would be willing to use an application to book one