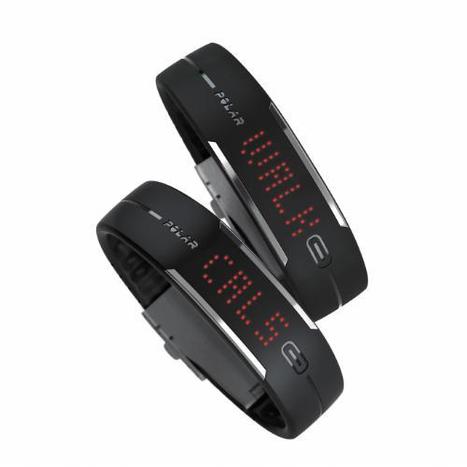 Your activity tracker knows a lot about you and your daily habits, but how much do you know about your activity tracker?
Walk, run, jog, sit, sleep or dance all night and your tracker will dutifully record every move you make. How does it do it? All trackers rely on the same basic core technology—an accelerometer, which measures acceleration, which is the intensity and direction of movement.
If we only moved in one direction, tracking activity would be pretty simple, but that's not the case. We live in three-dimensions: We move forward and backward, left and right, and up-and down. (In tech talk, these three directions are referred to as X, Y and Z axis respectively.) Unlike old school pedometers that were designed to just track forward motion–that is, they counted steps and distance in a linear path—any modern tracker worth its salt captures data from all three axes simultaneously.
How can trackers tell what you're doing? For example, that I'm standing and not walking, or riding a bicycle and not running?
Trackers differentiate between specific activities (like walking, running or cycling) by detecting patterns in the force in the three axes that they measure. For example, walking or running will produce a pulse in the Z-axis, or up and down motion. Software can interpret the frequency of pulses to distinguish between running (high frequency) and walking (low frequency). Similarly, cycling will produce a bigger bang on the X-axis (forward motion) and a mere whimper on the Z-axis (up and down). It's not magic, it's just math!
How does a tracker measure calories burned?
The human body is constantly expending calories just to stay alive. Breathing, thinking, sleeping and digesting your food all consume calories. Your basal metabolic rate (BMR) is the sum total of all the calories burned by your body just doing these fundamental tasks; it accounts for the vast majority of calories burned by your body.
Your tracker estimates your basal calories using a formula based on the Harris-Benedict equation, which includes your height, weight, gender and age. Your BMR is the number of calories you need to consume on a daily basis to maintain your weight. If you want to lose weight, you need to burn calories in excess of your BMR. The calorie total that is recorded on your tracker is a calculation of the calories that you burn in addition to your BMR. In other words, it's based on the tracker's best calculation of how active you are beyond simply burning calories to run your body and perform the tasks of daily life.
Can a tracker assess the quality of my sleep?
Many activity trackers also monitor sleep, as do several apps offered on smartphones. At the moment, no home tracker or app can perform a sleep study that is equivalent to the polysomnogram, which is conducted at a sleep center. The polysomnogram gauges brain activity, eye movement heart rhythm and muscle movements to determine sleep quality. It can be hard on the patient, who while trying to get a good night's sleep, is required to wear a breathing mask in addition to being tethered to a bunch of wires. Despite its obvious shortcomings—the very nature of the test itself can make sleeping somewhat challenging—it is still the gold standard for assessing sleep disorders.