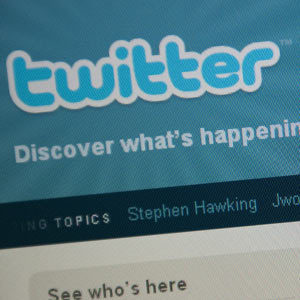 It is absolutely worth the effort, you get out what you put in, you don't have to tweet about absolutely everything but the more you get involved, the more connections you will make.
When I tweeted a request for ideas on what to include in my first (and potentially last, dependent on how this is received!) blog a few weeks ago, I was re-tweeted to over 20,000 people
I had an amazing response offering words of support and advice on topics to cover. I hope that future blogs will incorporate many of the topics suggested.
When I asked my husband (who knows me best!) what he thought I should talk about, he was surprised I hadn't considered starting with a blog about my use of Twitter.
Several colleagues have expressed to me their hesitancy towards the use of Twitter and, therefore, I want to take this opportunity to explain why I think Twitter is such a useful tool that more NHS staff should use to connect.
Twitter has helped me to understand the new system, how colleagues and patients are feeling and some of the steps we can take to really ensure we provide "high quality care for all, now and for future generations"
Where else can you connect with nurses, midwives, doctors, ambulance crews, CCGs, CEOs, Chairs, senior managers and most importantly patients and the public all in one week, or even one day!?
I have made new connections with all sorts of organisations, from CCGs to voluntary sector organisations, from Health and Wellbeing Boards to my local café – yes, really, I no longer need to leave my desk to find out what the "soup of the day" is.