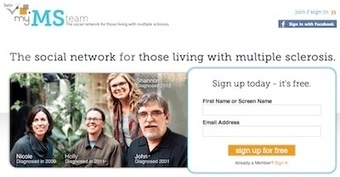 Recent data from the Pew Internet and American Life project found that 8 in 10 online health inquiries start at a search engine like Google, a number that hasn't changed since 2000. But medical information from a search engine is often incomplete or untrustworthy, and isn't always enough information to answer specific questions
At the Health 2.0 event in Santa Clara, California this week, several creators of online patient communities talked about their approaches to connecting patients with health information online.
"When people get sick with a chronic condition, they go to the internet. The first thing they do is get overwhelmed with everything they see there," said Tal Givoly, CEO and Cofounder ofMedivizor.
Another company, MyHealthTeams, has a question and answer platform on its site, another way to help patients find medical information online. CEO Eric Peacock said the site has "Facebook level" engagement, with monthly active users north of 50 percent. Its question and answer module, wherein patients on the site both ask and answer, has a 99 percent answer rate, he said.
The site lets users find social connections by searching by disease specifics, symptoms, and treatments as well as age range and location. He said people share a lot of information about their disease because they know it's only being seen by a closed community. They can give help and support on their networks and share updates, stories, and links.
Patients can also list their care team, which serves a similar purpose to a physician rating platform. Unlike an anonymous rating system, endorsements tied to profiles allow users to ask follow up questions about a doctor.
A company that takes an opposite approach to many of the same features as MyHealthTeam is HealthTap, whose head of product Sean Mehra was in attendance at the Health 2.0 event. HealthTap doesn't break patients down into disease groups, but its platform also doesn't rely on patients interacting with one another. Instead, HealthTap focuses on promoting patient interaction with a community of doctors.
HealthTap's flagship product is a Q&A platform where physicians respond with short answers to patient health questions and rate each other's answers.