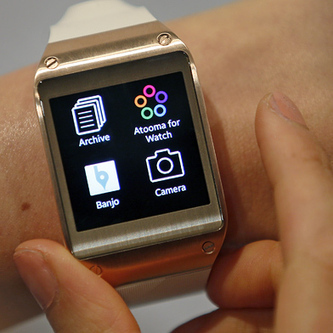 Clever apps might persuade people that they need a wrist-worn computer.
The age of wearable computing is upon us. Forget the debate over how capable or fashionable the first devices are, how popular they may eventually become, or even whether we fully understand what we're getting into with these devices . The big question is simply: what will they do? And the answer will have much to do with the apps that emerge.
Both hardware makers and software developers hope that wearables, like the smartphone, tablet, and television, will become a new platform for application development.
The two most promising platforms are the headset and the smart watch.
But while the only viable headset is Google's still-in-beta Glass, smart watches and smart watch apps have arrived. These early smart watches may also help clarify what does and doesn't work for software development in the broader emerging category of wearable technology.
Smart-watch makers also firmly believe that all wearable computing devices will get better. Samsung executives called the first model of the Galaxy Gear "a concept device," and reports suggest that a new Galaxy Gear could appear as soon as next January's Consumer Electronics Show.