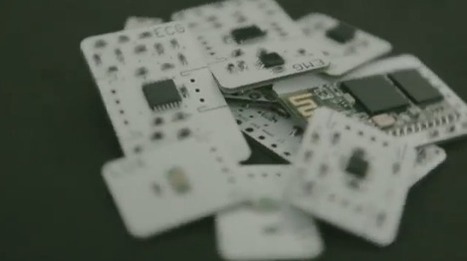 A new body sensor kit allows developers to build new prototypes and projects that measure heart rate, skin conductance, movement and muscle activation.
App developers, researchers and quantified selfers have a new, cheap way to experiment with projects and applications that leverage data from body sensors with a kit developed in Portugal.
A hardware and software kit called BITalino includes a microcontroller unit, a battery block and a few different different physiological sensor modules that can be broken off and used individually or purchased in the form of an all-in-one board for prototyping.
Sensors in the kit include can track muscle activation (electromyography), skin conductance (electrodermal activity), heart rate (electrocardiography), movement (accelerometry) and ambient light.
It also comes with real-time visualization software and Bluetooth connectivity. There are several APIs for the platform, including Androis OS and Java, project lead Hugo Silva told TechCrunch. A team at Instituto de Telecomunicacoes in Portugal developed the kit in collaboration with a biosignals company called PLUX.
For tinkerers and developers (and there are a lot of them), it could allow for even more possibilities than the Angel Sensor that I wrote about last month. In a research paper, BITalino's developers say it can be used to "support classroom activities, interface with other devices, or perform rapid prototyping of end-user applications in the field of physiological computing." It comes at a price of 149 Euros, or about $200.