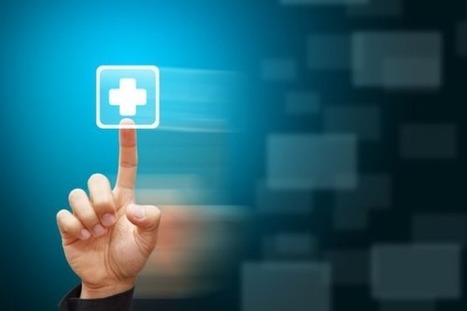 It's a fairly common practice for bloggers and other media types to tell stories that reflect the BEST uses for technology in vertical applications.
Two areas of desperate need of innovation are higher education and healthcare. Which may be surprising, being as they are leaders in innovation output.
But both have failed to innovate (enough anyhow) their customer facing processes. Both have deployed various forms of digital signage and interactive solutions to facilitate satisfaction, but I'm not so sure those case studies do or should warrant much attention.
For storytelling context I will leverage my recent prescription filling debacle. I was extremely frustrated and the 1980's technology being used for this process was alarming to say the least.
Let's start with simply getting my doctor to approve the prescription (which he wrote). At 4:18 PM on Tuesday I went to CVS and asked them to fill it. Because I had missed my last fill, they had to…get this…FAX a request to the doctor. I was informed to return in the morning, but I was candidly told that I may want to call the doctor myself, to "motivate him" to take action.
Being as I was feverishly preparing for a 3 day vacation and had a workload above my eyeballs, I failed to make that ANALOG motivational call to the doctor. When I returned to CVS that evening, they sadly reported that no action had been taken. There's one whole day gone.
Now on Thursday I call the doctor's office. I am told - after extracting it from them – that the doctor denied my prescription because it has been more than 365 days since my last visit.
I don't recall signing that agreement – especially not for a non-narcotic medication. I debated the doctor's office, not the doctor, for nearly an hour, to no avail. It is now Thursday afternoon and I am on my way to the airport. At this point I get a call from my local CVS with "great news, your prescription has been approved!"
Well, too bad I am on my way to catch a flight. I ask them to transfer it to a location near the airport. But the pharma-tech wants me to tell her which CVS that is – remember I am driving and on my cell – a crime in the state of California. She is standing on her feet over a PC, AND is an employee of CVS.
I give her some approximate target coordinates. She tells me that there are two CVS's on a street that is about 22 miles long and runs through about 6 cities. But she can not tell me which is nearest to the international airport I am in en route to. So I select one out of a hat and ask her to transfer. The drive from my office to the airport is nearly an hour, and the exact address slips my mind. I couldn't possibly give direction, talk on phone, and take notes all while driving.
So I of course arrive at the "wrong one." I inform their team of my needs and which store is my local pharmacist. But the stare of confusion I get in return was priceless. All 4 techs completely freeze, and have no idea how to solve this riddle.
Super Stephen back to the rescue! I hop on the phone, tell my pharmacist where I arrived. But now I am brokering a conversation between two stores because its against pharmacy law to use a patients cell phone. Eventually, with me as the translator, they arrive at this solution: FAX. Ha Ha Ha.
At this point my blood is boiling and I pace the aisles looking for a fever reducer.
After about another 20 minutes, 3 failed faxes, two phone calls, and a partridge in a pear tree, they did eventually fill my prescription. And I did make my flight. So no harm no foul, right?
Three Interactive Applications NOT Being Used to Facilitate Healthcare Customer Satisfaction
Social Media
Mobile Apps
Interactive Displays