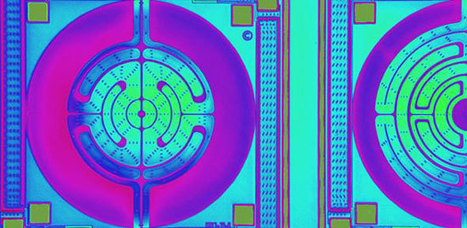 A range of diseases and conditions, from asthma to liver disease, could be diagnosed and monitored quickly and painlessly just by breathing, using gas sensing technology developed by a Cambridge spin-out.
The highly sensitive, low-power, low-cost infrared emitter developed by Cambridge CMOS Sensors (CCMOSS) is capable of identifying more than 35 biomarkers present in exhaled breath in concentrations as low as one part per million, and is being developed for use as a non-invasive medical testing device and other applications.
In addition to nitrogen, oxygen and carbon dioxide, we exhale thousands of chemical compounds with every breath: elevated acetone levels in the breath can indicate poorly-controlled diabetes, asthmatics will exhale higher than normal levels of nitric oxide, and glucose is a sign of kidney failure.