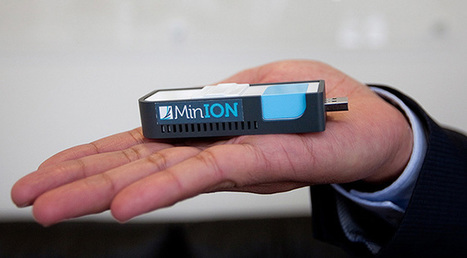 To read the DNA sequence, a pre-digested sample is loaded onto the chip and strands of various lengths associate with each pore. An enzyme linked to each pore separates the paired DNA strands as they progress like a ticker-tape through the pores.
As they do so, ion currents, which continuously run through the pores in the background, are uniquely modulated as each base pair makes its way through.
The speed of these nanomachines is astounding — each nanopore is sending about 33,000 measurements per second. The resulting signals are amplified and sent to an FPGA where things are sorted out. Some error checking is built in, since after the first half of the DNA strand is read, the complementary strand is also then pulled through in reverse order.