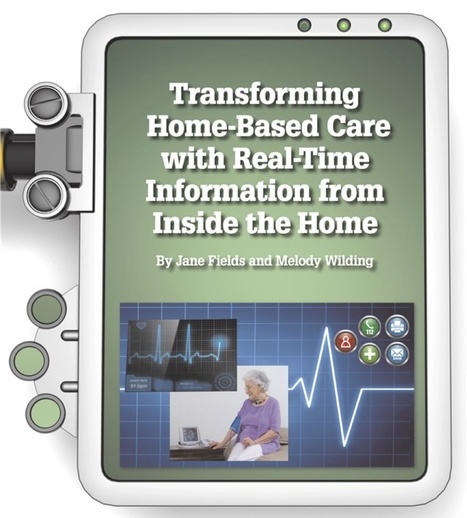 While a patient may spend a few hours in the hospital or at a physician's office, the majority of a patient's years are spent at home.
Until now, however, the home environment has essentially been a "black box" in the home health care continuum due to the lack of a reliable mechanism for extractingactionable, real-time care information from the home. This gap leads to a multitude of unfortunate consequences, detracting from home care and hospice providers' ability to best manage a patient's care over the long term.
In-home care management and monitoring technologies are breaking open this "black box" and fundamentally transforming our ability to monitor a patient's care at home, streamlining care coordination.
In-home health management systems enable home care aides, family caregivers, and patients themselves to enter enormous amounts of real-time health care data. For example, the cloud-based care management system — eCaring — allows the tracking of medication intake and vital signs, in addition to daily routines and mental state, regardless of a user's computer skills or health care literacy. For the first time, home care and hospice providers have access to real-time, round-the-clock care information via an easy-to-use, cloud-based platform.
Digital tools that capture comprehensive information from the home help establish a baseline for normal functioning, and any deviation from this baseline can be tracked on a real-time basis. Web-based dashboards with a patient's health and care patterns can be easily viewed, analyzed, and acted upon by the care team — all in real time. The system can also alert providers and family caregivers of significant events, such as a fall or repeat medication or meal refusal, prompting immediate response.
Generating real-time data from a patient's home is emerging as an integral part of home health care for seniors, people with chronic conditions, and those at the end of life.
Using technology within a home-based care model is key to optimizing quality of care, reducing utilization costs, and better engaging the home care workforce, patients, and families.
Reducing the use of higher cost services is consistent with the goals of new health care payment models that strive to reimburse providers based on capitation, fixed or bundled rates. Systems that help achieve this goal are highly useful for home care managers and providers.