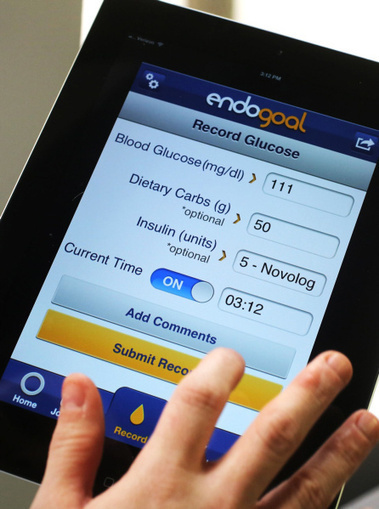 Download two apps and text me in the morning.

Doctors are beginning to prescribe smart-phone applications and medical devices they work with to help patients manage chronic illnesses, including heart disease, diabetes and asthma.
Insurance might even pay for it, too.
"I think this app revolution has one of the largest potentials to revolutionize health care and can be a large paradigm shift in how we provide care," said Albert Lai, a biomedical informatics expert at Ohio State University.
"We don't need a specialized device if we can find a way to integrate this care into something people already own."
Simple apps that help people with their fitness or remind them to take their pill prescriptions already are widely popular. But new device applications are taking mobile health — or mHealth as practitioners are calling it — to a new level.
The data gathered by these apps is analyzed, displayed and can be shared with physicians. And most of the apps even will suggest behavioral changes to improve test results.
"The apps will not just help the doctors know what their patient is doing on a daily basis, but they should empower the patient to do something to improve their lives,"