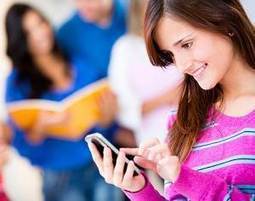 Gestational diabetes is a serious problem for women in Mexico as well as Latinas in the U.S. A new text messaging program aims to help.
Using text messaging technology, Project HOPE and the Bristol-Myers Squibb Foundation have developed a program designed to educate women in Mexico City about gestational diabetes—high blood sugar levels diagnosed during pregnancy.
The program, called "Using Mobile Technology for Diabetes Management Among High Risk Mothers in Mexico," will send informative text messages about prevention and treatment of gestational diabetes to help educate an estimated 1,000 low-income mothers.
"With mobile phones literally at the fingertips of many pregnant women and new moms at risk of gestational diabetes, they are a powerful tool for teaching women how to avoid and care for the illness," said Paul Madden, Senior Advisor, Non-communicable Diseases, in a Project HOPE statement.
Current statistics indicate gestational diabetes affects as many as 18 percent of Mexican mothers, and 30 to 60 percent of women who develop gestational diabetes will progress into type 2 diabetes within five to 10 years.