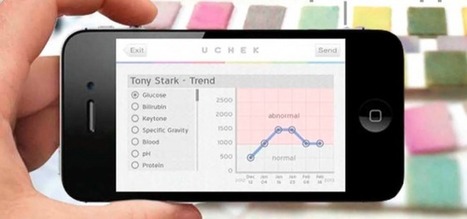 Here is a seemingly simple app that analyzes chemical strips by first taking photos with your phone at predetermined times and comparing the results that appear on the pee-soaked strip to a color-coded map.
With the color comparisons as a guide, the app analyzes the results, and comes back in seconds with a breakdown of the levels of glucose, bilirubin, proteins, specific gravity, ketones, leukocytes, nitrites, urobilinogen and hematuria present in the urine.
The parameters the app measures are especially helpful for those people managing diabetes, and kidney, bladder and liver problems, or ferreting out the presence of a urinary tract infection.
In use, the app delivers information that everyone can understand, returning either positive or negative results, numbers, or descriptors like "trace" or "large." If you don't know that the presence of leukocytes might indicate a urinary tract infection, you simply tap on the leukocytes tab for more information. "The idea is to get people closer to their own information,"