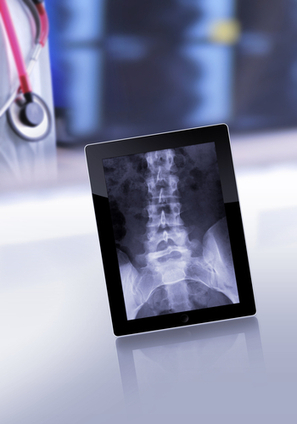 Some well-known companies – as well as lesser known firms – stand to benefit from the growing demand for mobile health technology.

Mobile health (mHealth) involves the monitoring of patients or providing them with various forms of healthcare using mobile technology. There is exchange of data, images and video and the use of mobile networks, devices and applications.

And the sector's technology is becoming more popular, with growing acceptance by physicians.
Companies like Qualcomm, Intel and Apple, as well as smaller firms like Fitbit Inc., and Entra Health Systems, stand to benefit from this trend.

One example of expansion in this sector is Qualcomm, which invested $100 million in its subsidiary, Qualcomm Life Inc., in 2011, according to a company statement. The division is focused on improving the capabilities of medical devices.

According to a recent report from iData Research, the U.S. patient monitoring market was valued at over $3.1 billion in 2011 and will grow to almost $4.2 billion by 2018.