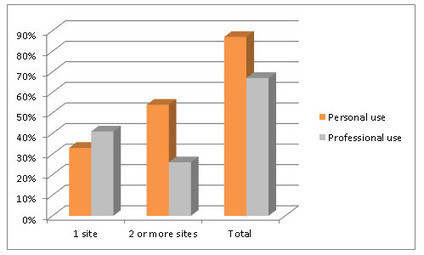 Almost 90% of physicians use at least one site for personal use and over 65% for professional purposes.
Personal use surpasses professional use when it comes to physicians on social media. Today, more doctors use two or more social media platforms for personal purposes compared with social sites used for professional purposes.
As a profession, doctors have a significant interest in the potential applications of social media to patients and other clinicians. They illustrate interest in online physician communities and patient communities that may facilitate doctor-patients interactions.
A small group of "connected clinicians", use multiple social media platforms for both personal and professional use.