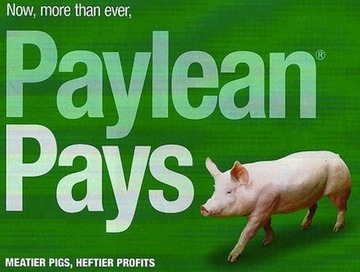 The Obama administration wants its trading partners to ignore concerns about American meat laced with a controversial chemical.
According to Bottemiller, the FDA approved ractopamine back in 1999 based on industry-funded science that remains controversial. Traces of the chemical, made by the animal-medicine subsidiary of the pharma giant Eli Lilly, routinely make it into the meat supply. And that's precisely why it's banned in dozens of countries, including the entire European Union as well as China and Taiwan. These countries also refuse to accept meat imports that contain residues of it.
Turns out, the Obama administration isn't just content to allow domestic meat producers to expose American consumers to Lilly's chemical. It also wants to impose it on consumers throughout the world, even those who live in one of countries where it has been banned. The issue has emerged as a central dispute in trade talks with Taiwan, because inspectors in that nation have been refusing to allow in American meat that tests positive for ractopamine.