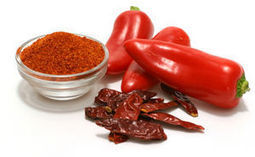 Got heart trouble? Having a heart attack? Try Cayenne pepper. It will stop a heart attack in its tracks. Cayenne pepper is a very powerful vasodilator . It works faster than aspirin and has no side effects.
Dr. John Christopher, the famed natural herbalist, was persecuted relentlessly by the government for his practice of herbal medicine all the while assisting patients in curing heart disease, cancer, tuberculosis, infertility, rheumatism, leukemia, and every other incurable under the sun.
One of his greatest stories in his long career was how he could instantly stop a heart attack if he could get the patient to drink a glass of warm cayenne water. He said, "A teaspoon of cayenne should bring the patient out of the heart attack."
The late, famed herbalist Dr. John Christopher was nicknamed "Dr. Cayenne" because he was constantly recommending the healing powers of cayenne, the substance found in chilichili peppers that produces a sensation of heat. He especially advocated using it for cardiovascular health and even made the claim that doses of cayenne could stop heart attacks in progress. Now science has come up with proof cayenne does have a remarkable ability to help the heart. University of Cincinnati (UC) scientists have found that capsaicin, the main component of cayenne, may literally stop a heart attack in its tracks when applied topically.