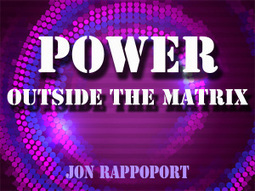 In 1997, Joel Griffiths and Chris Bryson, two respected mainstream journalists, peered into an abyss. They found a story about fluorides that was so chilling it had to be told.
The Christian Science Monitor, who had assigned the story, never published it.
Their ensuing article, "Fluoride, Teeth, and the Atomic Bomb," has been posted on websites, sometimes with distortions, deletions, or additions. I spoke with Griffiths, and he told me to be careful I was reading a correct copy of his piece. (You can find it—"Fluoride, Teeth, and the Atomic Bomb," at fluoridealert.org.)
Griffiths also told me that researchers who study the effects of fluorides by homing in on communities with fluoridated drinking water, versus communities with unfluoridated water, miss a major point: fluorides are everywhere...