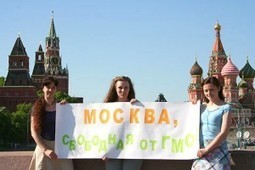 A group of scientists and food security experts have taken the Russian Government resolution, which will allow the registration of GM crops and products containing GMOs from June 1, 2014, to the Supreme Court.
On December 16 the group, which includes representatives of non-profit organizations and experts in the field of biological and food security, filed a suit in Russia's Supreme Court to challenge the adoption of Russian Government Decree 839 of 23 September 2013, regarding the state registration of GMOs.
According to the experts, this Government resolution violates the constitutional rights of Russian citizens, including the right to a healthy environment, and food safety information.