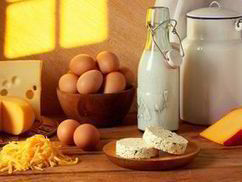 A DIET packed with fat is the healthy way to prevent heart disease, a leading British expert has claimed.
Cardiologist Dr Aseem Malhotra says the obsession with a low-fat diet has "paradoxically increased" the risk of heart disease.
Other experts have added their voices to his controversial call to end 40 years of advice to cut saturated fat – which has been described as "the greatest medical error of our time".
They claim the guidance has left millions of people at risk of developing cardiovascular ­disease and "led to the over-medication of millions of people with statins".
The public could just as effectively protect themselves by eating "real" food such as butter, milk and cheese and adopting the Mediterranean diet.