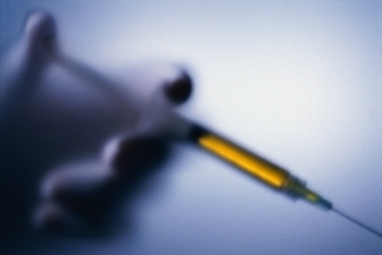 A set of 100 healthy cells were exposed to Aluminum. All the cells died at a certain rate. Another batch of healthy cells were then exposed to Thimerosal Mercury. All the cells died at a comparable rate. A third test of this kind was conducted using Neomycin. All the cells died at a similar rate.
Then Haley exposed a healthy set of cells to Aluminum & Thimerosal together. The cells died at twice the previous rate.
Finally he combined Aluminum, Thimerosal & Neomycin under the same conditions.
The results indicated a 75% acceleration in cell deaths when all 3 ingredients were combined.