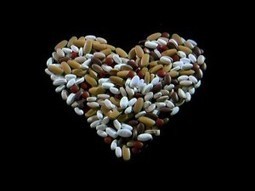 ABC News in Australia has done an incredible investigative report on cholesterol-lowering statin drugs, daring to expose organized crime in the pharmaceutical industry in the U.S.
In this excellent investigative documentary, cardiologists are interviewed to reveal the fraud of cholesterol-lowering statin drugs, and the criminal activity that has allowed this class of drug to become the best-selling class of drugs all-time.
After ABC Australia aired Part 1, The Heart of the Matter, last week, Australia's top medicine safety expert, Emily Banks, urged ABC not to air the follow-up, because it might encourage people to go off their anti-cholesterol statin drugs. "If people stop using their statins . . . it's very likely that it will result in death," she said.
But those scare tactics and attempts at censorship failed...