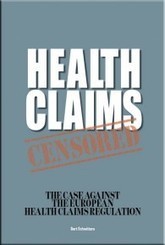 The draft regulation provides for a single authorisation procedure, lasting several months and conducted by a European food agency, for the use of health claims in food advertising.
This proposal is bureaucratic, impractical and, especially in the light of the Lisbon strategy, unacceptable. The prior assessment procedure and the associated administrative provisions should therefore be abandoned.
It is sufficient, instead, if it is ensured that the effect of the health claims reflects long-established, recognised science.