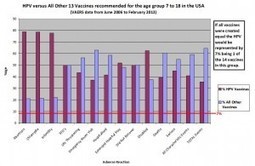 Japanese health officials have recorded nearly 2,000 adverse reactions—hundreds of them serious—in girls who got a dangerous U.S. government-backed cervical cancer vaccine that's also been linked to thousands of debilitating side effects in this country.
The alarming reports have led Japan's government to take action, suspending recommendation for the controversial vaccine which is billed as a miracle shot that can prevent certain strains of cervical cancer caused by Human Papillomavirus (HPV).
The U.S. government has taken the opposite approach amid equally alarming cases of serious side effects. Not only does the Obama administration continue recommending the vaccine...