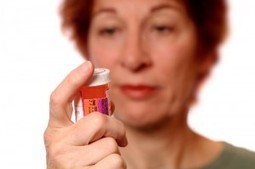 Lipitor, the blockbuster cholesterol-lowering statin drug produced by Pfizer, was the world's most successful drug during the time its patent was active. Its total sales exceeded $140 billion, more than twice its nearest competitor.
When its patent expired at the end of 2011, the FDA issued its first warning statements on cholesterol-lowering drugs at the beginning of 2012, which included memory loss, diabetes, and liver damage. But how many people had already suffered these effects, and many others, before the FDA issued any warnings?
Still, the class of cholesterol-lowering drugs known as statins continues to earn major revenues for drug companies today, especially among generic brands now.
With almost 1 out of every 4 Americans over the age of 55 currently taking a statin drug, we may just be seeing the tip of the iceberg on how damaging these drugs have been, as they are now being linked to Alzheimer's and other neurological diseases as well.