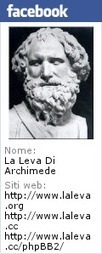 In a 5-4 vote, the US Supreme Court struck down a lower court's ruling and award for the victim of a pharmaceutical drug's adverse reaction. According to the victim and the state courts, the drug caused a flesh-eating side effect that left the patient permanently disfigured over most of her body.
The adverse reaction was hidden by the drug maker and later forced to be included on all warning labels. But the highest court in the land ruled that the victim had no legal grounds to sue the corporation because its drugs are exempt from lawsuits.
Justices cited the fact that all generic drugs and their manufacturers, some 80% of all drugs consumed in the United States, are exempt from liability for side effects, mislabeling or virtually any other negative reactions caused by their drugs.
In short, the Court ruled that the FDA has ultimate authority over pharmaceuticals in the US. And if the FDA says a drug is safe, that takes precedence over actual facts, real victims and any and all adverse reactions.