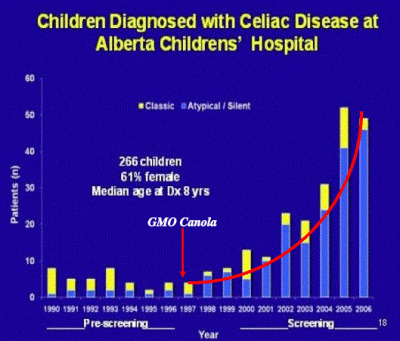 Proposition 37 recently failed in California with 53% of voters choosing to to keep 100% of Californians from knowing if they are eating genetically modified foods. One wonders how this could be when a national CBS News poll found that 87 percent of Americans favor labeling GM ingredients in their food. [
The main arguments for not labeling GMOs, as this author understands it, are as follows:
If genetically modified organisms were dangerous they would not be available to the public. Some regulatory agency, presumably the FDA, would have detected problems during their extensive and continual testing and would have prohibited GMO foods.
Also, we never hear on the news about anyone dying or even getting sick from GMO poisoning.
A quick summary of the rebuttal to the above arguments...