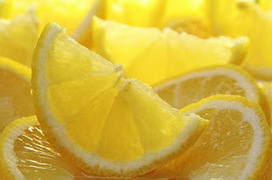 I prepare lemon water by thinly slicing a lemon (with skin) and filling up with water.

Half a lemon sliced, put in a jug and fill up with water.
After a few hours to a day, it makes a delicious drink, and for the health benefits, see this Ayurveda article.
( You can get the whole article by clicking on the headline linked to the original... )