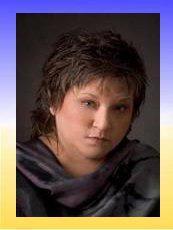 By accessing a person's body blueprint through unique frequencies in the voice and analyzing them with computer programs, which Sharry designed and computer programmers implemented, Sharry can learn anything from personality traits and dietary needs to genetic defects.
Sharry also uses frequencies to ease the symptoms of various diseases. Many people who seek her help are already suffering from some sort of ailment. After recording each person's voice and analyzing it with her software, Sharry comes up with a customized set of frequencies to help identify the problem. She then plays the frequencies through a subwoofer for the person to listen to.
The sound vibrations hit the skin and are absorbed through the muscles, signaling the brain to release different chemicals and neurotransmitters that are needed to cure the ailment. Within a few minutes, Sharry says the clients feel relief.
For more, see http://www.soundhealthinc.com/