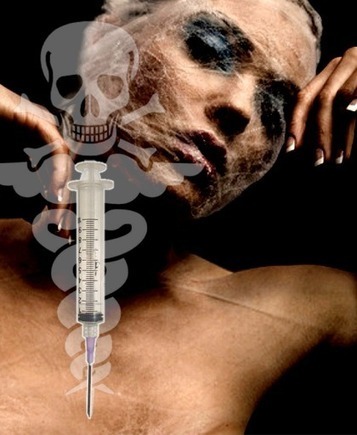 The FDA is worried about mercury in skin cosmetics, but also says that it's perfectly all right to inject massively greater amounts into infants!
Charles Lee, Senior Medical Advisor at the FDA, states:
"Exposure to mercury can have serious health consequences. It can damage the kidneys and the nervous system, and interfere with the development of the brain in unborn children and very young children."
The FDA allows mercury to be no more than 1 part per million in cosmetics.
Notice the FDA's grave concern for the welfare of children. They're fully aware that mercury can adversely affect brain development, along with harming both the kidneys and nervous system. Mercury is nasty stuff.
So how does the FDA justify the use of mercury in vaccines? ...