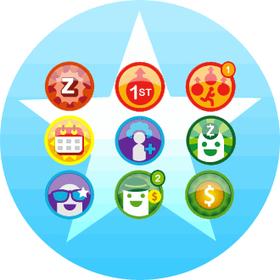 The Health Resources and Services Administration at HHS is working on a new texting initiative, based on the successful public health texting initiative Text4Baby, called TXT4Tots. The department is soliciting via the Federal Registryfor ways to distribute their library of text messages designed to promote wellness, nutrition and exercise for parents of children under five.
But the government isn't the only one looking for ways to leverage digital health solutions to promote kids' health and wellness.
Even as the players solidify in the burgeoning adult health tracking space, a growing number of companies is looking to apply digital health and self-tracking lessons to the problem of childhood obesity, and the challenge of getting kids to be more active. First Lady Michelle Obama's high-profile Let's Move initiative even acknowledges the role digital health can play in getting kids active: the initiative included an Apps for Healthy Kids contest on challenge.gov. The winner was Smash Your Food, from Food N' Me, a game that builds kids' awareness of the fat, sugar and oil content of different foods by letting them guess those numbers and then check their guess through a simulation of smashing the food in a compressor. A similar app from Medtronic uses an animal avatar called Lenny the Lion to teach kids with diabetes about carb counting...