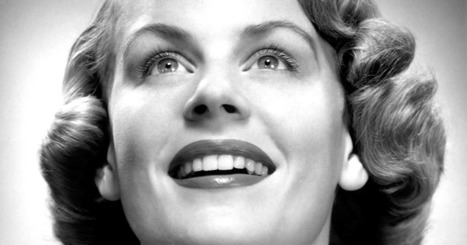 A cynic, Ambrose Bierce remarked in his "Devil's Dictionary," is "a blackguard whose faulty vision sees things as they are, not as they ought to be." In the century that has elapsed since Bierce's death, science has caught up with him. Cynicism, in all its guises, really may make us see the world more realistically—though at a high personal cost.
The phenomenon, which psychologists call "depressive realism," was first identified by Lauren Alloy and Lyn Abramson, psychologists at Northwestern and the State University of New York at Stony Brook, respectively, who were studying the illusion that people often have of being in control when, in reality, they are not. In 1979, they took two groups of college students—one depressed, one not—and had them estimate how much control they had over a green light that would either turn on or not when they pressed a button. In reality, there was never a perfect correlation between the action and the event. The light would sometimes turn on when the student pressed the button, and sometimes when he didn't. What varied from student to student was the frequency with which the action corresponded with a result. The researchers found that the depressed individuals were much better at identifying those instances when they had little control over the outcomes, while the non-depressed students tended to overestimate their degree of influence over the light.
The difference became even more interesting when Alloy and Abramson added money into the experiment. In some cases, the light was linked to losing money. Participants started out with five dollars and gradually lost it, quarter by quarter, as the light didn't respond to their actions. In the other cases, the light signalled financial gain; participants started with nothing but received a quarter each time the light went on. At the end, each person in the first situation emerged having lost five dollars, and each in the second having won five dollars.
When the researchers asked the participants how much control they thought they'd had throughout the experiment, those who weren't depressed reported having significantly more control than they actually had—but only when they won. When they lost, they estimated that they had much less control than was the case. The depressed participants, on the other hand, were far more accurate in their judgments across the board. Depression, Alloy and Abramson concluded, had prevented an unwarranted illusion of control when someone won—and had provided a sense of responsibility when someone lost. In the years since Alloy and Abramson's initial studies, depressive realism has also been shown to arise from general pessimism and, yes, from cynicism.
Via
JettRay